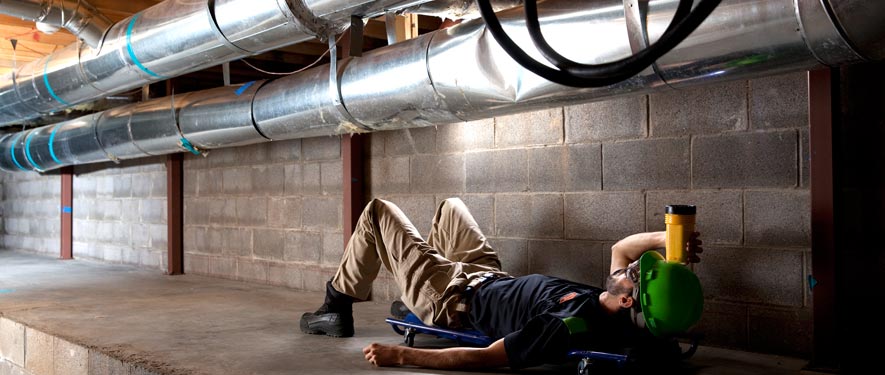 Air Ducts and HVAC Cleaning
The air quality in your home can dictate how readily your family get sick and make specific effects a long-standing concern for the property. Odors, mold spores, dust, debris, and other potentially harmful particulates get recirculated through the HVAC intake and spread to every connected room of the house. Careful steps taken to improve the condition of your ducts, vents, and registers can reduce the concentrations of these possible threats. Our SERVPRO team has experienced air duct cleaning specialists accredited through the National Duct Cleaning Association (NDCA) to help.
Air Duct Cleaning Tools for Salem Homes
Identifying your HVAC system's condition is among the first steps taken with air duct cleaning, as an evaluation might determine that the threat is not pressing. We have an honest approach to this assessment, showing you what the ducts look like deciding whether this is a service you need immediately. Borescopes can help snake through duct networks to show imagery of the shaft conditions. If cleaning is necessary, these tools help make the process efficient.
Drill-powered brushes
Whips
Dry vacuums
Smoke and Soot Residue Removal in Essex County
With many using oil furnaces for heat in the winter, the threat of puff back damage is something our technicians regularly encounter. This blast of soot throughout the ducts and connected rooms requires careful actions to clean, as particles are charged. With potent cleaning products and practices, we can remove soot and spider-web-like residues from surfaces "Like it never even happened."
However, duct cleaning is not always necessary. We will make recommendations about the best way to address any indoor air quality concerns. This can save you money and provide peace of mind on the health of your system.
The benefits of servicing your HVAC unit include:
Helps to restore peak energy efficiency.
May help to eliminate offensive odors.
Helps reduce the potential for mold growth.
For more information on HVAC and air duct cleaning, call us today, (978) 744-4545.